Using Bitcoin for Poker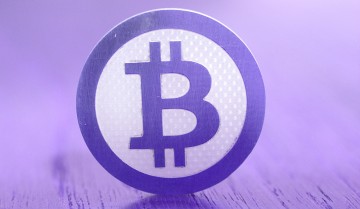 An advantage of playing online poker using bitcoin is having instant and irrevocable payments. Payments are directly made or credited to the player's account; thus, less expensive and less hassle without needing to pay for a third party processor. Besides, having a third party payment processor is more prone to deception. Though there may be some people who think that direct and irrevocable payments could be disadvantageous to the party which makes the payments because there is no chance for him to hold the process or retrieve back his payments if the other party is a scammer.
Although this is actually possible, it also encourages legit businesses to provide service of better quality and keep a flawless reputation. Since there are no third party payments processors to pay for, businesses save money also. As a way to thank loyal players and to encourage more players, businesses use this money saved to give back to their loyal clients in terms of bonuses and the like. Thus, this method is actually a win-win situation for both the player and the business owner.
The Global Nature of Bitcoin
Bitcoin is very suitable for online games. You are able to play from any place with no fear of different currencies or gambling regulations as well. Different players worldwide can play together even if they have different money currencies. It is very difficult for the government to track bitcoins so you can use these bitcoins even in places where gambling is not legalized.
Poker websites were created to serve particular areas and use only a few currencies for easy monitoring of their gambling authorities. With poker sites using Bitcoins, it is classified as using only one currency even if they serve locations from different parts of the world.
Playing Cards with Invisible People
All types of online games of poker hide the identity of their players. You cannot determine whom you play against.  You may be playing against a professional poker player or even against a child but you will never know. Unlike at a real table of poker game, all your opponents' behavior and physical actions will matter to your game play. But you cannot see these elements in any online poker games. In essence, advanced player or a newbie, will have equal footing. You cannot determine whoever is bluffing or not and this could be an advantage for the newbie.
How to Take Advantage of This
Though this may sound too exaggerated, this is just to point out that online poker can affect how a poker game is played. On the other hand, it could be helpful to you because you learn to play the game, analyzing your cards and not the opponents.
Many games have low limits with only small pots where you could use your bitcoins. Take advantage of these offers and learn the mechanics without needing to gamble big money too soon. You can gradually increase your bets or move to a more expensive table as you also get used to the gameplay. Do it gradually as it might overwhelm you. Your new opponents in these tables are of course more experienced players than you are.
Have Fun!
Finally, it is always best to keep in mind that gambling is designed to provide entertainment. Whether you use bitcoins or not, whatever gambling games you played, it will always just be for fun. If you are lucky, you could win. If you have the skills, you could have better chances of winning.
Everyone loses, even champions do. So bear in mind not to gamble what you cannot afford. Be wise, play safe and have fun.